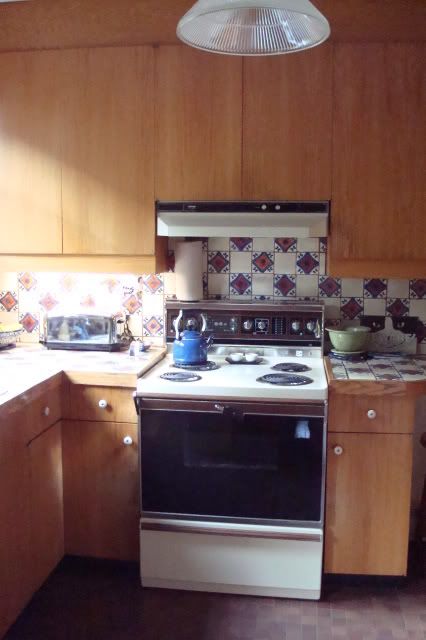 For 12 years before our kitchen reno, I cooked on a semi-ancient Hotpoint. The clock was frozen at 8:54, the timer didn't work and I was never really quite sure what the oven temperature was. Worst of all, the electric coils were uneven, sometimes too hot, never really able to get down to a simmer. Which made our upgrade to a
BlueStar cooktop
a dream. Flanked by four gorgeously fiery elements, the cooktop's centrepiece is a charbroiler with 15,000 BTUs of cooking power.
While I've used the broiler to grill bread and veggies, I hadn't really put it to the test until last weekend. What to bring to a potluck Oscar party - something easy to eat while watching the red carpet? Grilled brochettes seemed a good solution, and good way to really put the charbroiler to the test. Could it produce juicy chicken and grilled shrimp with just the right degree of smoky flavour?
I knew immediately what marinade I would use - Anna's House Salad Dressing from Bonnie Stern's Friday Night Dinners cookbook. We have used this amazingly versatile dressing as a marinade for everything from halibut and salmon to using it as a finishing touch on roasted veggies. Next time you are firing up the grill, make a double batch of this, marinate your meat or seafood of choice and use the rest to dress crisp romaine leaves. Yum!
Asian Grilled Chicken-Seafood Brochettes
serves four hungry people
6 boneless skinless chicken thighs
12 medium raw shrimp, shelled and deveined (leave tails on)
12 sea scallops
2 red peppers, cut into chunks
Pint whole cherry tomatoes
3 tbsp seasoned rice vinegar
1 clove garlic, minced
½ tsp kosher salt
1 tbsp honey
1 tbsp soy sauce
½ tsp roasted sesame oil
⅓ c. vegetable oil
bamboo skewers
1. Mix marinade ingredients together, whisking in the vegetable oil last. Toss the chicken and seafood in the marinade until well coated, and refrigerate for 30 minutes (and up to two hours if you have the time). In a seaparate bowl, toss peppers and tomatoes with marinade and leave out at room temperature.
2. When ready to grill, drain the chicken, seafood and veggies to prevent flare-ups.
3. Grill chicken for 6-8 minutes per side, or until no longer pink. Grill shrimp until opaque and pink. Grill scallops until just white and opaque (watch shrimp and scallops closely as they will cook quickly). Set aside.
4. Grill veggies until just tender and slightly charred.
5. Thread chicken and seafood on bamboo skewers, alternating with veggies if desired.
6. Enjoy!